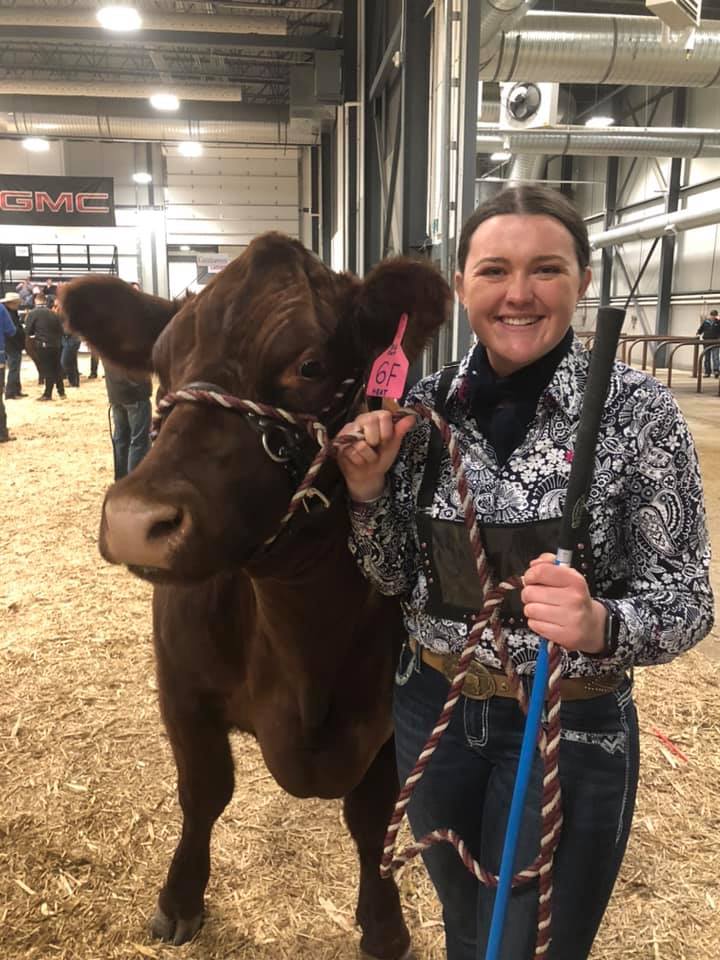 Location: Palmerston North
What's your day job?
I am currently in my third and final year at Massey University in Palmerton North, Studying a Bachelor of Science, Majoring in Animal Science. I live in Wellsford, North of Auckland, where I have my Beef Shorthorn stud.
How did you come to be involved with Future Beef NZ?
Six years ago, I decided to compete at Future Beef 'Hoof and Hook' competition for a new experience and to gain further knowledge about other areas of the agriculture industry. Borrowing steers for the first two years off the McWilliam Family gave me an amazing head start to my time at Future Beef. 2016 is when I had the opportunity to enter own steer and representing my own breed of Shorthorns.
What is your favourite part of the Hoof and Hook competition?
The handler's competition has always been my favourite part as I can show my stockmanship skills and the ability to handle any animal given to its greatest potential.
Why do you think a competition like hoof and hook is important to the industry?
Hoof and Hook gives an insight to the industry and has several opportunities on offer, understanding how pasture goes to the plate in a competitive and informative manner. Without hoof and hook youth of all ages to network with industry leaders and evolve in the agricultural industry.
What's your key role on the committee?
Show liaison, managing the show cattle and having everything in order for the competitors to show their steers to the highest standard; best ring entry, equipment set up and checking steers and handler to keep safe.
What's the best advice (life or career) that you've ever been given?
If you do your best, give your all and walk out with your head held high, you are the real winner