2018 Allflex Future Beef Ambassadors
Congratulations to LUCY COLLIN, our Allflex Senior Beef Ambassador, and JESSICA GUY, our Allflex Intermediate Beef Ambassador for 2018.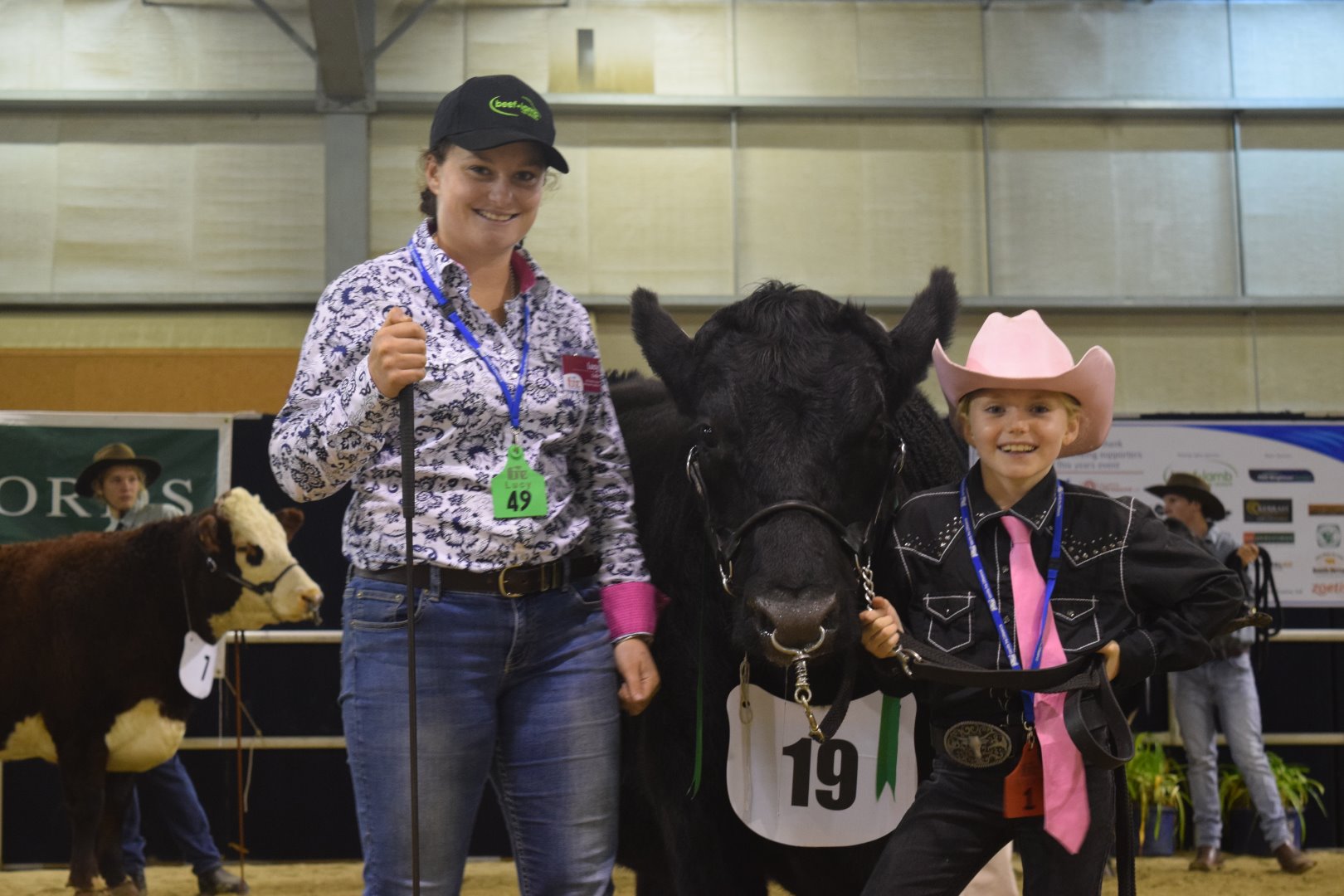 Allflx Senior Beef Ambassador - LUCY COLLIN
While her family may have been breeding Charolais cattle for almost 15 years, 2018 Allflex Senior Beef Ambassador, Lucy Collin, began her show ring career with a different four legged species. A successful pony rider throughout her childhood, Lucy's interest for stud beef cattle truly took off when she entered the Future Beef NZ 'Hoof & Hook' competition for the first time in 2015.
Lucy's success in the equestrian show ring quickly transferred to the beef cattle show ring with Lucy notching up some big wins in just four years of competing. These include 2016 RAS Young Beef Handler of the Year, Champion Junior Judge at Canberra Royal 2017, Runner-up Champion Handler at 'Hoof & Hook' twice along with Champion Handler at this year's 'Hoof & Hook' event along with several others.
Currently studying a Bachelor of Arts (Security Studies) majoring in Biosecurity at Massey University, Palmerston North, Lucy is looking to work for MPI once graduated as well as building up the numbers of her cow herd after choosing her foundation cow at the Silverstream Charolais Female Production sale earlier in the year "This year I brought my first Charolais cow in-calf to the bull Silverstream Geddes, which I am really excited about."
Lucy describes the Future Beef 'Hoof & Hook' event as "an awesome event that really helps improve your stock skills, leadership skills by helping the younger competitors and is an exciting, full-on weekend where I have meet many new people who share the same interest in beef cattle as me". Being awarded the Allflex Senior Beef Ambassador title has been a goal of Lucy's since she first started and she is thrilled to have achieved it this year "it is incredible to have finally reached this goal. It just goes to show hard work pays off. This is going to be an exciting year as the 2018 Senior Ambassador."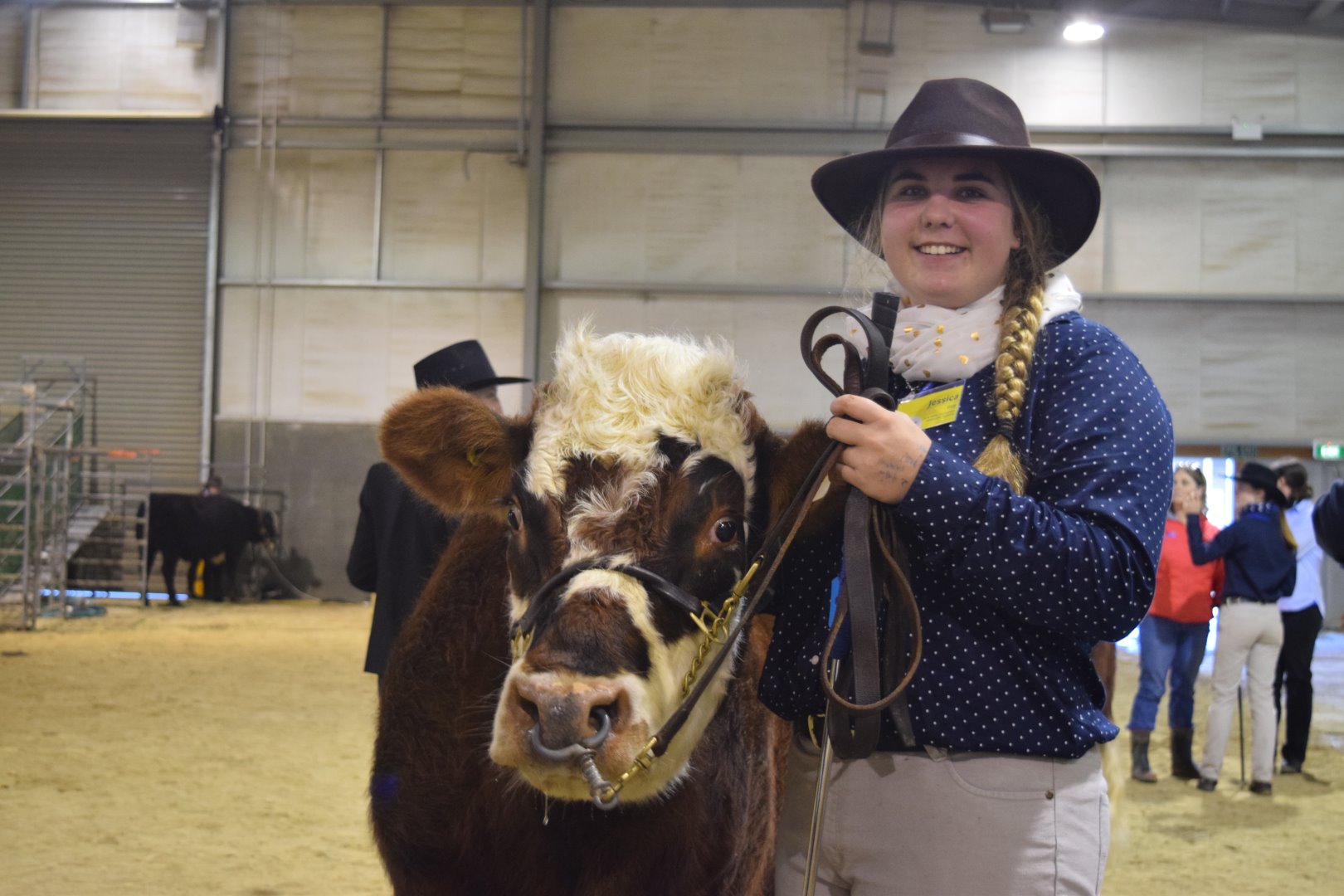 Allflex Intermediate Beef Ambassador - JESSICA GUY
Beef cattle farming is nothing new to 2018 Intermediate Ambassador, Jessica Guy, growing up with her family sheep and beef farming in the Taihape and Tolaga Bay area's Jess has always worked with cattle. However, it wasn't until she entered the Future Beef NZ Hoof & Hook competition last year that she began to learn about stud cattle and preparing cattle for showing. Jess admits she had no idea what to expect when she first entered but was excited to try something new " I was handling a steer I had never met before and zero experience leading cattle, but you've got to start somewhere, so I jumped in and gave it my best shot."
This year Jess decided to push outside her comfort zone and applied for the ambassador award. She feels honoured to have won the Intermediate Ambassador and is extremely excited to be part of an event that is significant to so many people. Jess also believes her success can in part be attributed to being open to giving new things a go "I have learnt so much from this competition, there is so much knowledge to soak up, I have met many awesome people. The opportunities that come from the event are endless".
In her final year of schooling at Woodford House, in Hawke's Bay, Jess is a prefect and heavily involved with the school's TeenAg club and is focused on encouraging younger students to be involved to ensure the club remains strong into the future. Next year, she is looking to study Agri Commerce at Lincoln University. Jess is excited for what the future holds "I am definitely going to continue my involvement with Future Beef and am looking to what other opportunities I can take on within the Agricultural industry".