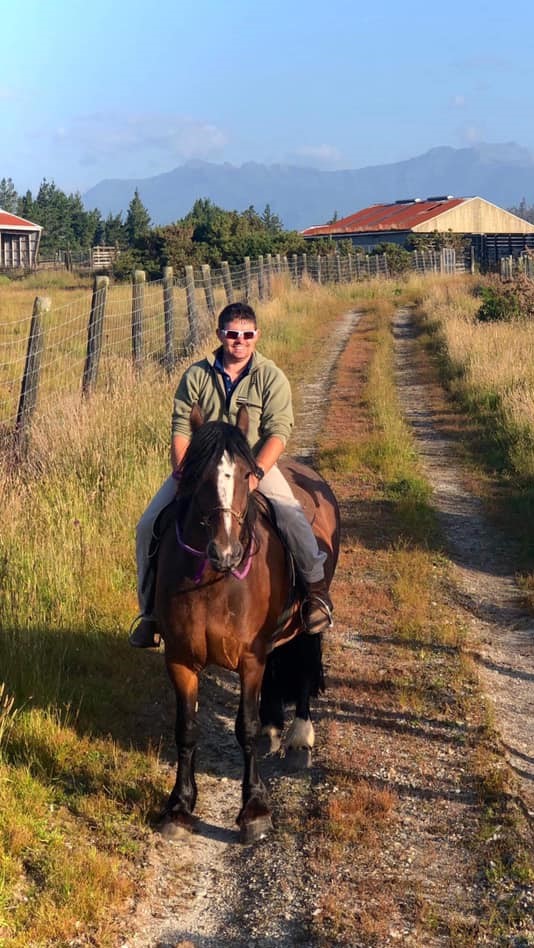 Location: Hokitika, West Coast
What do you do for a day job?
I live and work on my parents 600ha beef breeding block where I also run my own Hereford stud  'Longacre Herefords' which currently has 50 registered stud cows.
How did you come to be involved with Future Beef NZ?
I was first involved as a competitor in 2013 where I was first introduced to breaking in and showing cattle which has become a big passion of mine. I've helped at the Hoof and hook event a number of times since and was invited onto the committee last year.
What is your favourite part of the Hoof and Hook competition?
It's the connections you make with the younger generation coming through and being able to help and give something back. Being able to pass on advice and knowledge just like I was and still get now in farming.
Why do you think a competition like Hoof and Hook is important to the industry?
I believe it is very important to the industry as it is a good way for the competitors to bond and form great networks with one another. It also show cases another side of farming, gives school children who are interested in agriculture an opportunity to experience it in a hands on, practical way. It's imperative that we keep encouraging young people into the industry and let them know about all the opportunities there are in the industry.
What is you're key role on the committee?
Anything and everything that needs doing!
What is the best advice (life or career) that you've ever been given?
Two quotes really stick with me.
"Be humble. Be hungry. And always be the hardest worker in the room" – Dwayne Johnson
"Live like the gat is open"